The absolute best Jamaican Jerk Grilled Chicken we've ever tasted. It's fragrant, fiery hot and smoky all at once. It's from Paul Chung, an adventurous self-taught cook who grew up in Jamaica and has sampled jerk from just about every corner of the island. For maximum flavor, let the chicken marinate overnight. There are as many takes on jerk chicken in Jamaica as there are cooks on the island, but most share the same method: Chicken is coated in a seasoning mixture dominated by spices and chilies, then grilled.  It's wonderfully spicy, smoky, and fragrant—everything you want jerk chicken to be. But what puts this one above all others? The key is including Chinese five-spice in the marinade: This spark of cinnamon enhances the rich clove flavor imparted by the allspice berries. For best results, let the chicken marinate overnight, so the seasoning has time to thoroughly penetrate the meat.
Ingredients
Directions
In a food processor, combine the onion, scallions, chilies, garlic, five-spice powder, allspice, pepper, thyme, nutmeg and salt; process to a coarse paste. With the machine on, add the soy sauce and oil in a steady stream. Pour the marinade into a large, shallow dish, add the chicken and turn to coat. Cover and refrigerate overnight. Bring the chicken to room temperature before proceeding.
Light your favorite grill from http://mybackyardlifestyle.com (I prefer a charcoal grill). Grill the chicken over a medium-hot fire, turning occasionally, until well browned and cooked thoroughly, 35 to 40 minutes. (Add your favorite wood smoking chips and cover the grill for a smokier flavor.) Transfer the chicken to a platter and serve.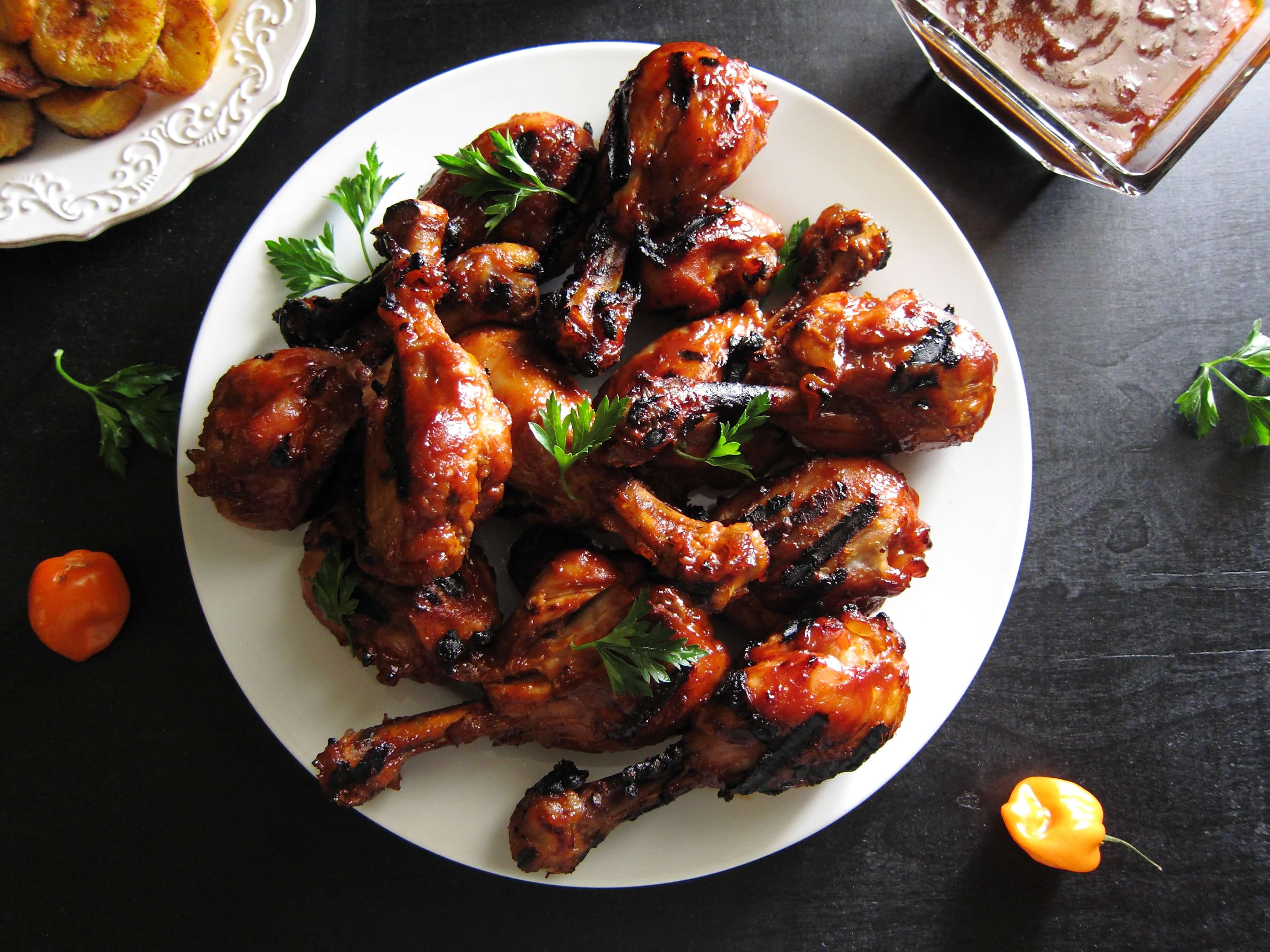 "What's In YOUR Backyard"?